LATEST NEWS
CONTACT US
ADD: Jingjiang City,Jiangsu Province,China
TEL: +86-18994703330
FAX: 86 523 84850330
E-mail: lulu@cnapec.com

> PLATE ROLLING MACHINE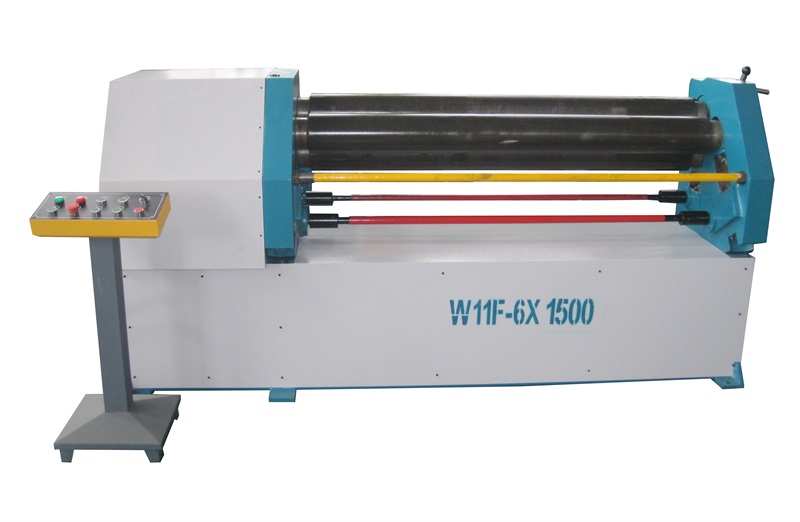 W11F 3-ROLLER MECHANICAL ASYMMETRICAL PLATE ROLLING MACHINE
Product description: W11F 3-ROLLER MECHANICAL ASYMMETRICAL PLATE ROLLING MACHINE
PRODUCT INTRODUCTION
W11F 3-Rollers Mechanical Asymmetrical Plate Rolling Machine
Structure style:
The structure style of this machine is 3 rollers asymmetrical. Top roller and bottom roller are all main drive roller. The bottom roller lifting up and down to clamp the plate tight. Through the mashing between top roller gear and bottom roller gear to drive the top roller. The side roller move titling to pre-bend the plate and circle. It's compact and easy operates and maintain.
Performance features:
*Initial pinch;
*Once forming, high process efficiency;
*Small diameter cylinder;
*CE certificate.